Updated bash PS1
Published on 11 October 2008
Made a minor tweak to my .bashrc after browsing dotfiles.org for some ideas. One neat trick I gleaned was detecting when the exit code of the last command ($?) was non-zero and altering the prompt. This will be useful for quickly seeing at a glance if some enormous load of output from make was successful or not.
Note the prompt goes red on failure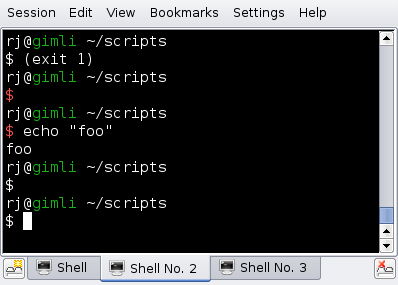 Here are the bits from my updated .bashrc:
I'm also using the hostname to decide what colour the host appears in the prompt. My home directory, and thus .bashrc, is mounted on most hosts I log in to, and this serves as a reminder if I'm logged in to a production host. Green is the default, and it's overridden for various special hosts.
---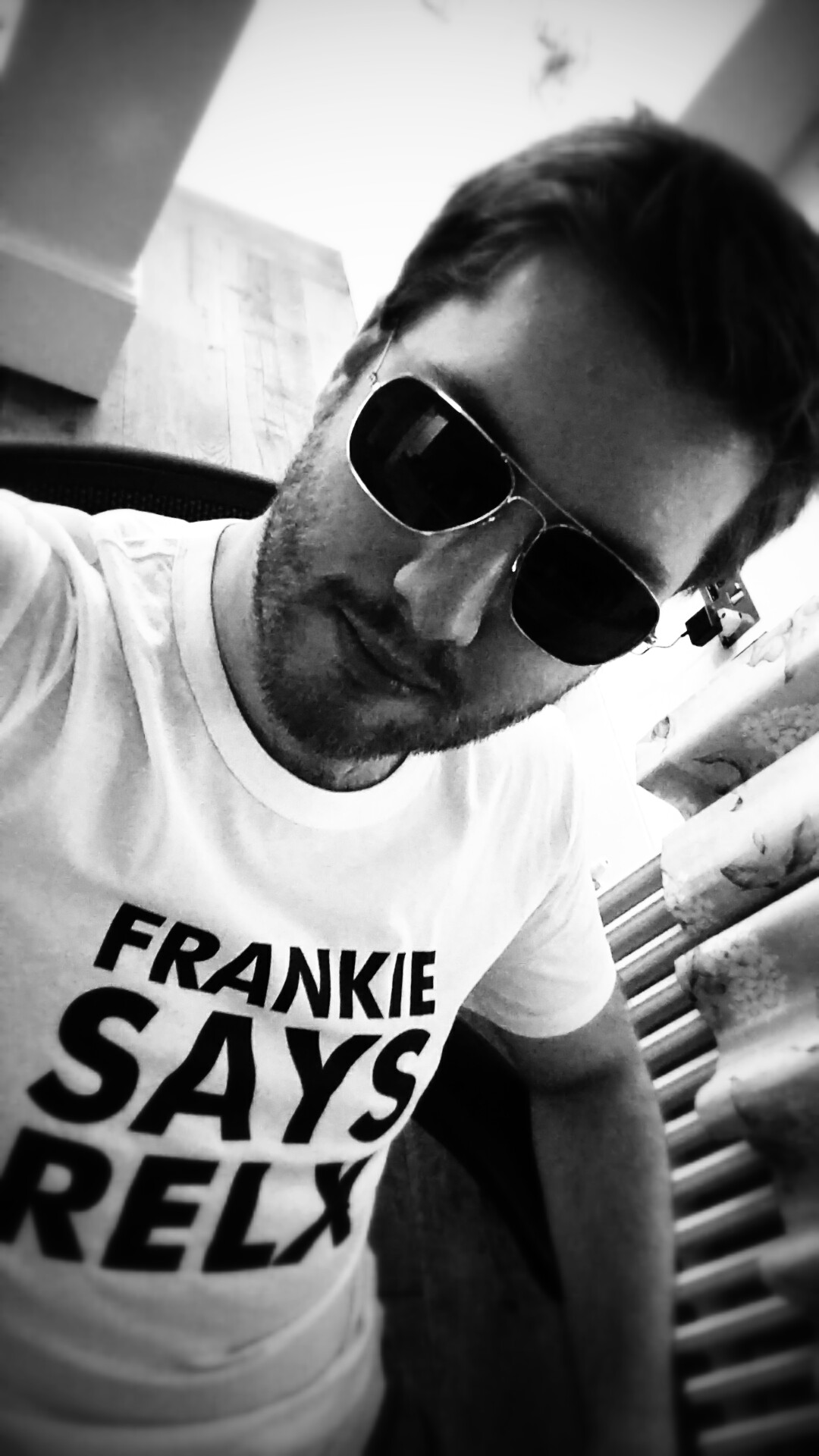 I'm RJ, I live in London. This is me in a t-shirt with a moderately obscure pun on it.